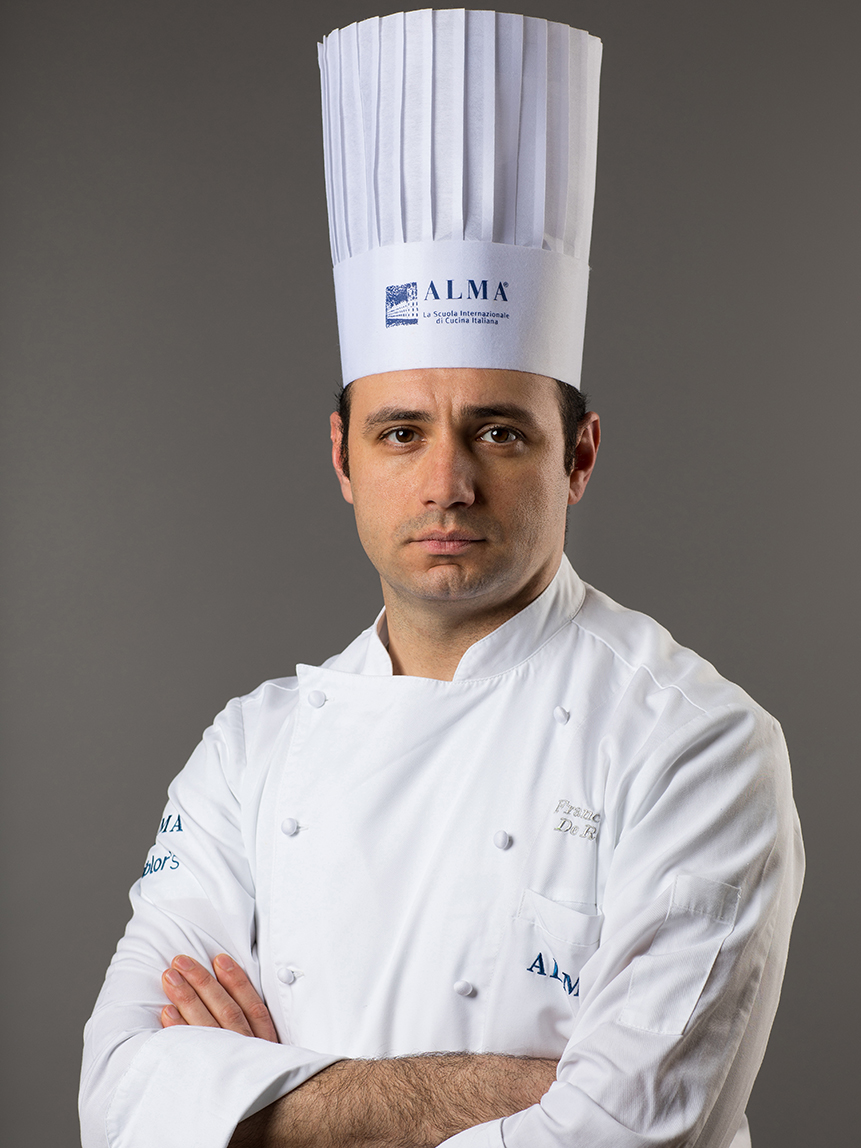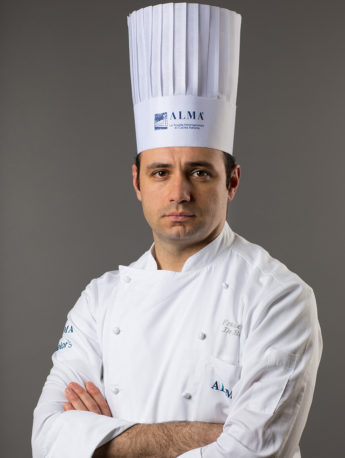 Favourite dish to eat:
spaghetti with tomato sauce
Favourite dish to cook:
baked chicken
Cooking in 3 words:
love, work, laugh
Born in Villaricca, in the province of Naples – while his family is originally from the province of Caserta – Francesco De Rosa discovered that he was destined to be a Chef at an early age and almost by accident. It may have been because of a somewhat masochistic temperament, of a character that did not reject pain and sacrifice, that did not get discouraged by the lack of a "real life." De Rosa understood from the start that his path in work and life would not be an easy one. The move to Reggio Emilia due to his father's work allowed him to conclude his studies at Salsomaggiore and to start working immediately at hotels and restaurants during the summer seasons. Calabria, Lake Garda, Cinque Terre and Reggio Emilia made up his gastronomic apprenticeship. As already mentioned, De Rosa likes hard work, and quite a lot, too. At the end of summers with no sun, Saturday nights with no pizza with friends, and teenage years without much fun, he decided that cooking was the true love of his life.
In order to love, however, one needs to be perfectly self-aware and therefore De Rosa embarked on a second training path, this time by immersing himself in the world of haute cuisine. A work experience at the Albareta Hotel with Gualtiero Marchesi opened his mind and the doors to the Trussardi alla Scala Restaurant, first with Chef Andrea Berton and then with Luigi Taglienti. Next, Berton invited him to work in the newly-opened restaurant bearing his name. After joining his prestigious kitchen, De Rosa realized the need to share his knowledge with others. He was ready to declare his love and ALMA was ready to receive it.
In 2016 he landed in Colorno and worked as Kitchen assistant, in order to be loyal to his personal strong belief that goals have value only if achieved through great sacrifice. He has worked alongside all the teachers, learning from each one, has got to know every corner of the training rooms and all the secrets of the School's teaching methods, and has now become one of the teachers of the Cooking Techniques Course.
The teacher's courses