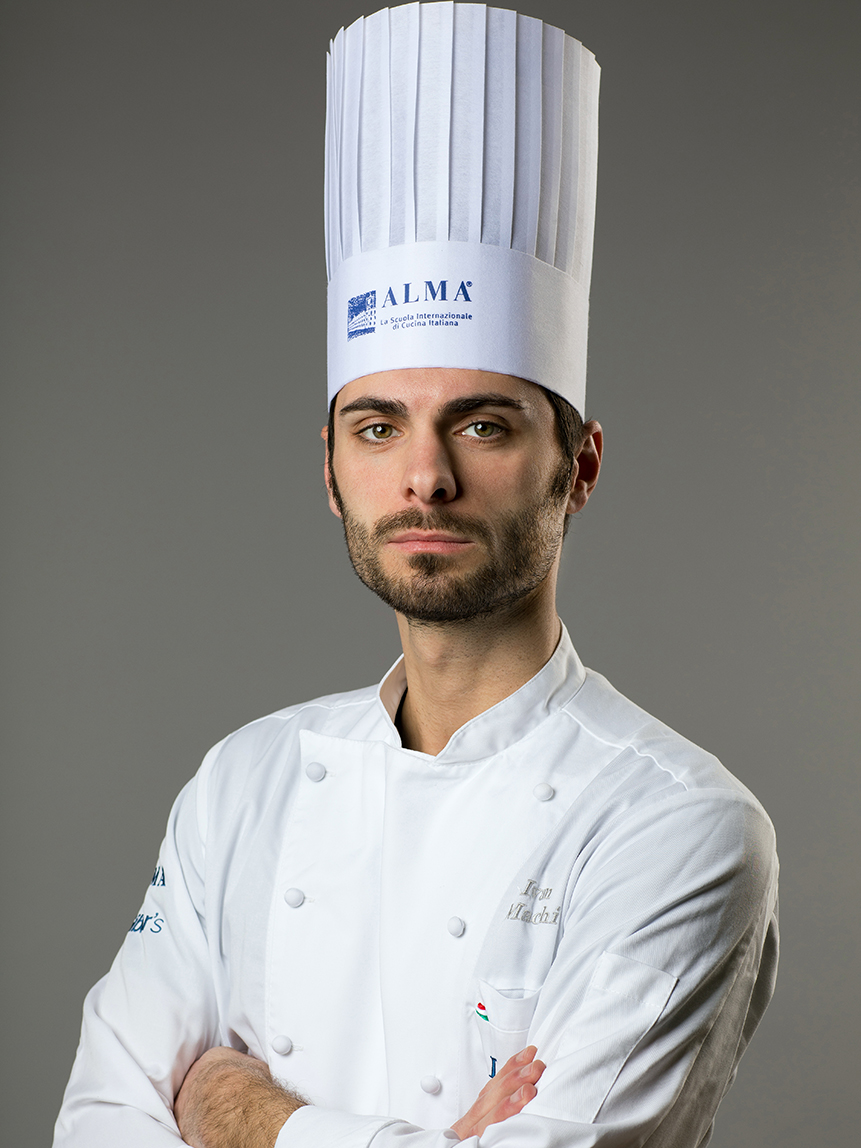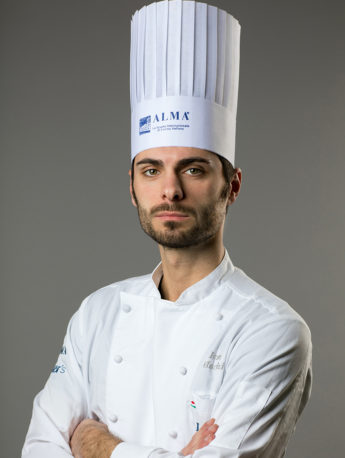 Favourite dish to eat:
pizza
Favourite dish to cook:
bread, focaccia, pizza
Cooking in 3 words:
sacrifice, curiosity, satisfaction
Born in Bologna in 1989, qualified thermal technician. One could never deduce from an anonymous personal profile like this one that Ivan Macchi is a pastry teacher. His story is a sui generis one, though less unusual than one might think.
Pampered with food prepared by his mother and sister, both excellent cooks, Macchi began his working life in a multinational company in the thermal sector. After 4 years of hard work he decided to take a month's holiday. Ibiza, Formentera, Australia, the Caribbean? On the contrary, he chose no exotic destination. He decided to spend a month of his life at Colorno, a small town in the Po Valley near Parma. At first his relatives were left bewildered. They thought that Ivan wanted to spend the summer in the shadow of the Ducal Palace in the company of his fishing rod, passing the time fishing for sturgeons. He quickly reassured them that there was no eccentricity involved, no loss of common sense but, rather, the opposite. He spent his month's holiday at ALMA, attending the Pastry Techniques Course. His plan was a simple one: if he didn't like it he would go back to his old job, while if he was won over by it he would give up everything to take a leap into the void and change his life. His parents felt completely reassured…
What followed was that Macchi liked the Pastry Techniques Course, and quite a lot, too. He worked hard for a year to pay for the Advanced Course, which he attended in 2014 and then, in love with this new world, he took a leap into the void, as planned.
Il progetto è semplice: se non gli fosse piaciuto sarebbe tornato al suo vecchio lavoro, mentre se si fosse lasciato irretire avrebbe mollato tutto per fare un salto nel vuoto e cambiare vita. A questo punto i parenti si tranquillizzarono immediatamente…
He landed at the Le Calandre Restaurant, welcomed by Massimiliano Alajmo, who, like Matteo Berti at ALMA, saw his talent and kept him in his kitchen for 2 years. This was followed by work experiences in New York and in the "Borgo San Felice" Relais & Chateaux. His relationship with the director of ALMA endured over time and today Ivan Macchi is one of the chef teachers of ALMA's Pastry Techniques Course.
The teacher's courses