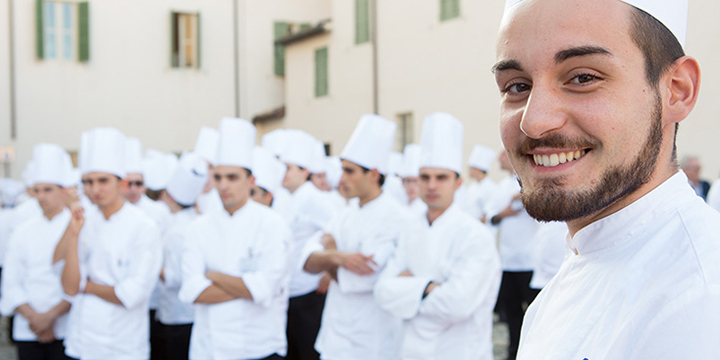 Valuable collaborations and partnerships
Our school has always been committed to protecting and promoting Italian-made products. This commitment is in line with the role as ambassador for our gastronomic identity and the mission to promote our country's food and wine heritage by encouraging its use in our cooking
This scenario encompasses all the activities that the School has shared with other establishments since it was founded. Together, they have pursued the objective of giving greater recognition to the Diploma awarded to our students, helping them to access the world of work.
In practice, this has resulted in the signature of a Memorandum of Understanding with the Ministero della Pubblica Istruzione Università e Ricerca (MIUR = Ministry of Education). For MIUR, ALMA represents a point of reference as Advanced Education Centre for advanced training of Italian Cookery professionals, thanks to the expertise and skills gained, which can be immediately put to use at the end of a programme of studies.
ALMA's commitment continues with other valuable relations with national and international public institutions. This is how:
Through national institutions such as Ministries
At international governance level, through a tightly-knit diplomatic network (the Consulates and Italian Cultural Institutes abroad)
By participating in and organising important events.
Through the historic collaboration, from the very beginning, with the Italian Trade Agency (ITA) and the Istituto per il Commercio Estero (ICE) (Trade and Investment Agency). To date, events such as the Week of Italian Cookery in the World are held every year as part of "Living the Italian way", which can project an image of our country as being closely connected with its land, its traditions, but also with its manufacturing and innovation.
Our gastronomic culture is recognised internationally as one of the excellences that make Italy unique. ALMA's commitment, which we fulfil every day through our teaching, is to promote our cookery, its traditions, and its products around the world through our advanced training programmes.