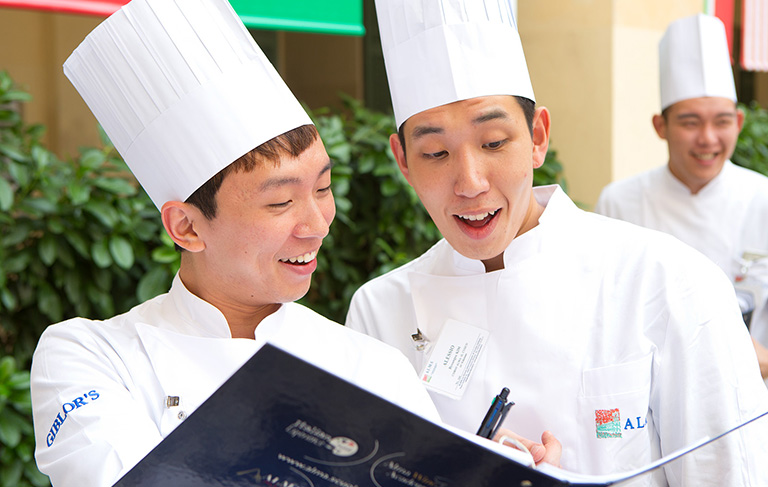 ALMA has developed partnerships with 20 Culinary Schools all over the world. Together with our partners, we have designed tailor made courses, called Joint Programs.
The first part of the joint program consists in a course taking place in the student's country of origin.
During the second part students arrive in Colorno to start the residential phase (the length of ALMA in-school-phase could vary from 3 weeks to 5 months) and then, they complete this lifetime experience with an internship in a renowned Italian restaurant with the objective to put into practice what they learnt during their course (the length of the traineeship vary from 2 to 9 months).
This experience gives students the opportunity to deal with restaurant timings and pressure, to interact with professional Chefs and specialized operators and to experience the peculiarities of the regional Italian Cuisine.
Additional Services
Lunch: On teaching days, midday meals are provided at the School restaurant.
Teaching materials: Students will be provided with teaching materials.
Seminars and visits: Students will be able to attend seminars and visit food producers.
Library: Students can use the library's 12,000 volumes on food and drink (many are available to borrow).
Accommodation: The Student Office can help you find accommodation in Colorno or Parma. For information on accommodation costs, please contact the office.
For further information about our joint programs, contact us. Our staff is at your disposal to receive your requests and needs to create your best experience in ALMA!