Professionals above all
ALMA is recognised as the most authoritative training centre for all those who wish to become chefs, patissiers or bread makers, for those who dream of becoming sommeliers or wish to become maîtres, managers of restaurants or other catering facilities. To embark on a training programme at ALMA means a lot more than simply attending a cookery, pastry or sommelier course.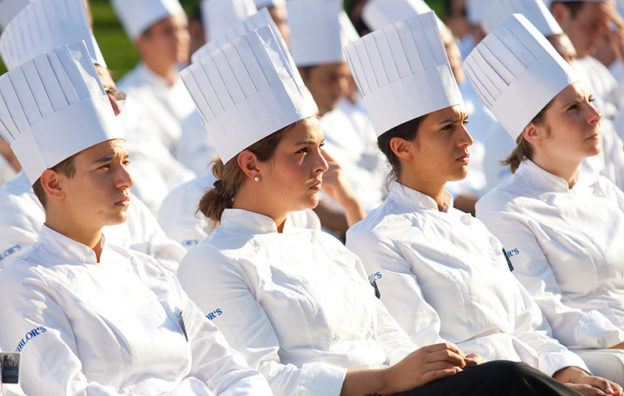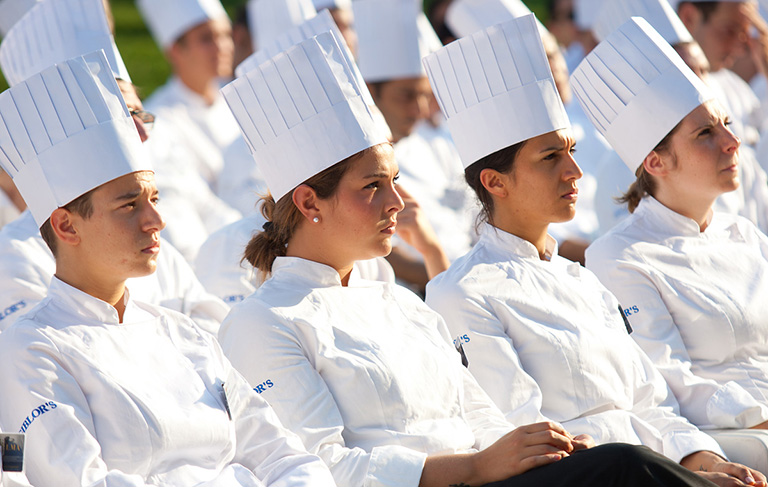 ALMA means study, practice, discipline, and the development of a professional attitude.
The aim of the School is not just to teach a profession, transfer knowledge or "fill empty vases"; it is, above all, to "ignite flames", accompanying the passion of its students towards a culture of food and hospitality values. With this in mind, any course taken will be guided by values such as respect for the raw materials, Italian food and wine traditions and a profound sense of providing a service.
Attention to detail, order and discipline, commitment and dedication, punctuality and respect for one's colleagues complete the values developed by our School, which accompany our students' lives every day.
ALMA is a school that prepares for the world of work and in this world we support our graduates in their search for employment opportunities as well as training and development required in the sector. What starts at ALMA is a bond which continues in time and space.
THE NEXT GENERATION CHEFS – ALMA prepares the professionals of the future The Next Generation Chef is a daily commitment by ALMA to promote an education and culture based on the principles of sustainability, the key role played by food and consumer styles.
These topics are at the heart of the School's identity. ALMA has brought together hundreds of experts in the sector, including chefs, historians, producers, journalists, critics and academics to work together by means of round tables, international surveys and conferences to develop the most advanced teaching methods. The aim is to prepare a generation of future professionals who are knowledgeable and responsible, who will be immediately capable of entering the world of work armed with a range of technical skills and a set of values which are essential even in this type of profession.