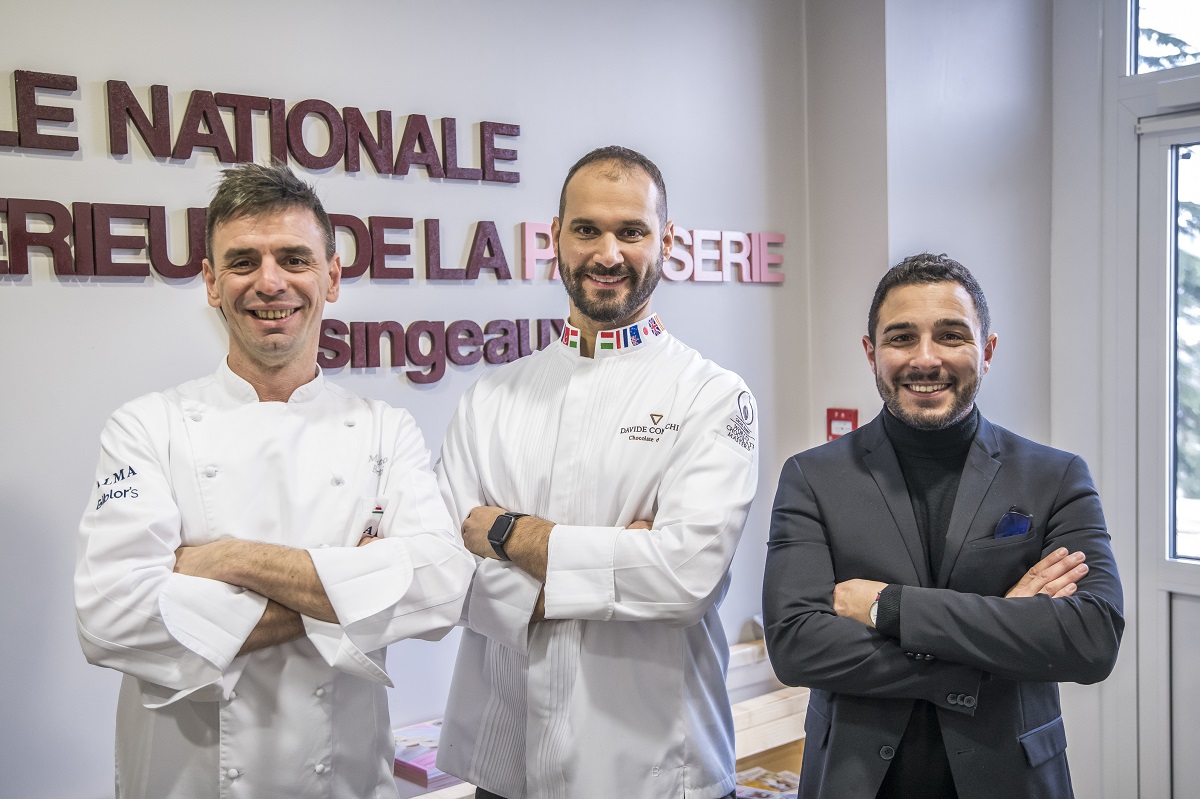 ALMA has been hosted by Ducasse Education Ecole Nationale Supérieure de Pâtisserie in Yssingeaux: special guests Pastry Chef Davide Comaschi and Chef Matteo Berti.
ALMA has been hosted by ENSP Ducasse Education . The masterclass has been realized by Pastry Chef Davide Comaschi, 2013 World Chocolate Master and member of the ALMA Scientific Committee together with Chef Matteo Berti, ALMA Director of Education.
"Our aim – as Chef Comaschi explains- was to share our knowledge of the great classics from the Italian peninsula, interpreting them in a modern way. We have prepared a tiramisù with a completely new cream and, not to forget the chocolate, an evolution of the classic gianduja cake from Turin.
The difference between Italian and French pastry is that the former has a great tradition, while the latter has been able to skilfully innovate. The meeting point can be the melange of our tradition with their innovation and, by doing so, integrating the two cultures.