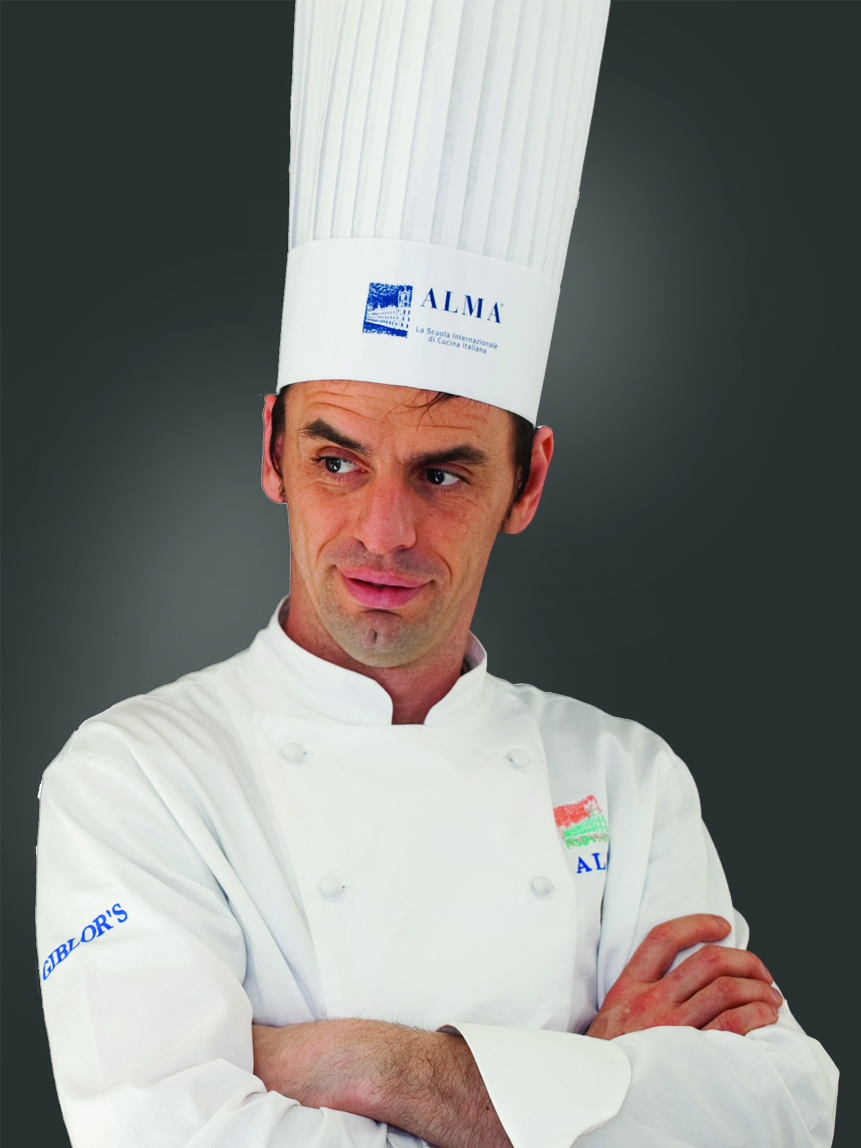 Favourite dish to eat:
La pasta
Favourite dish to cook:
Il rice
Cooking in 3 words:
respect, culture, curiosity
Matteo Berti, born in Reggio Emilia in 1974, grew up in his parents; trattoria bar. His mother in the kitchen and his father at the bar have stimulated in him a deep sense of duty and curiosity, the main qualities to become a great chef. Actually, his father would have liked Matteo to become a doctor but he had no doubt.
He decided to move to Camogli where he attended Guglielmo Marconi Hotel Institute for on Board Specialist. This choice was the right one and the proof of it was his consistent desire to reach new shores that has never calmed down. Naturally, when he finished his studies, he boarded on cruise ships, starting his personal world tour to discover new cultures, aromas and flavours. The 900 meals a day represented not only a technical but also an organizational exercise. He discovered and learnt the beauty of living in a brigade, which soon took the role of a family, as he understood the importance of team, necessary to face joys and pains of an immersive profession like being a chef.
Thereafter, he had training experiences in luxury hotels in Switzerland and fine dining restaurants in Germany, but it didn't change the working attitude of a natural leader like Matteo Berti. Loyal, resolute and honest he understood that he had a lack of knowledge about the art of pastry. Thanks to Gino Fabbri and Danilo Freguja he spent a few months in Pordenone at the Peratoner chocolaterie approaching this "new world" in a scientific way.
With enviable determination he decided to be part of the brigade of the Calandre restaurant, under the aegis of Massimiliano Alajmo. He understood immediately the value behind an honest and generous work. It was a revelation. All interns entering the Calandre used to pass under his test bench. He discovered such a particular attitude for teaching that, at the end of the time spent in Rubano, the most important experience of his life, he got in touch with ALMA.
In 2005 he entered the school as a teacher and his ascent ended up only when he reached the most important position within the School. At the moment, Matteo Berti is ALMA Director of Education, a reference point for all teachers and, especially, for every student.
The teacher's courses