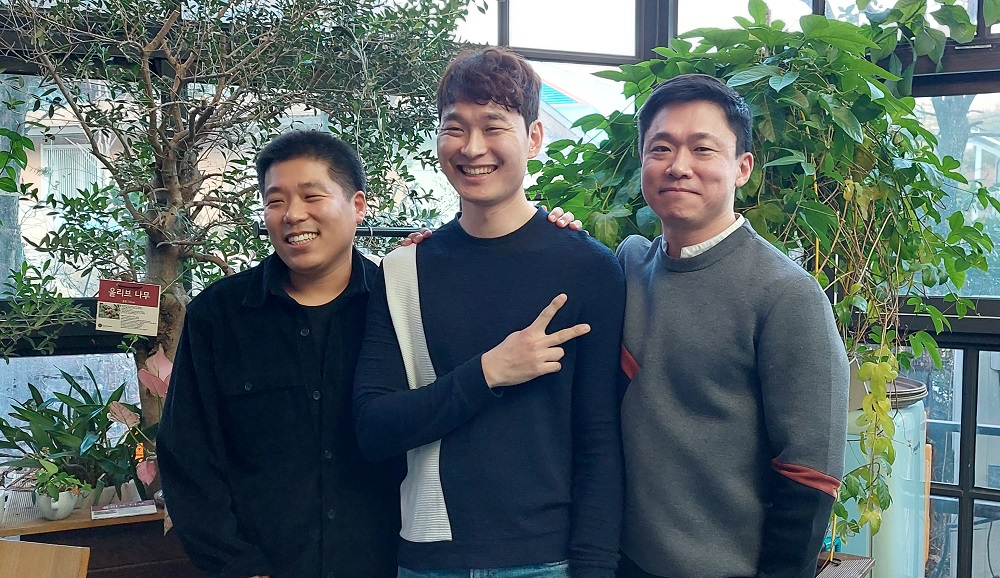 Last December, an ALMA delegation visited South Korea and was able to meet some of its graduates of the joint Program IL CUOCO – ALMA. An unforgettable chance to sit together around a table, chatting among friends remembering the good old times and sharing memories as well as achievements and hopes for our future.
About IL CUOCO
ALMA has developed partnerships with 20 Culinary Schools all over the world. Together with its school partners, all over the world, ALMA has designed tailor made courses, called Joint Programs, composed by a first part of a course taking place in the student's country of origin, and a second part of a residential phase in ALMA. At the end, they complete this lifetime experience with an internship in a renowned Italian restaurant, an opportunity to deal with restaurant timings and pressure, to interact with professional Chefs and specialized operators and to experience the peculiarities of the regional Italian Cuisine.
IL CUOCO is a Korean parter school and the name of our Joint Program.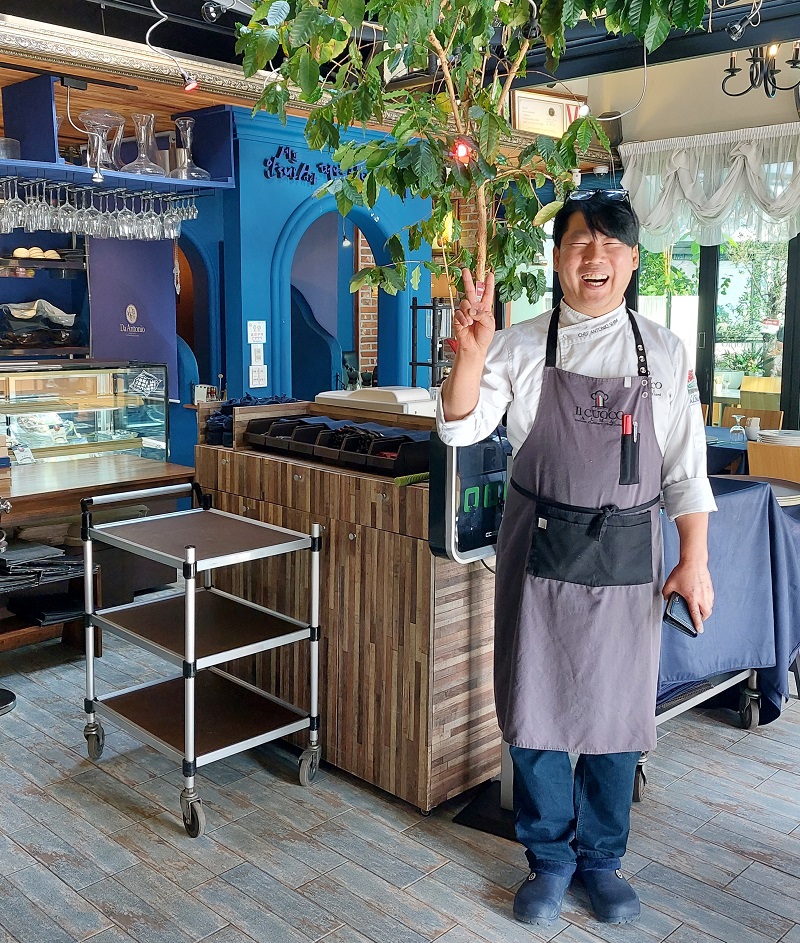 Antonio Shim
Chef owner of "Da Antonio" Restaurant and founder of "IL CUOCO ALMA" Culinary School
What is the most beautiful memory of ALMA?
FABIO: A great building and amazing professors.
CARLO: Then the educational field trips, the opportunity to visit different territories. My favourite trip was the one to Liguria: we visited the café and had breakfast with cappuccino and focaccia. While eating, I looked out the window and saw people walking to the office. I felt immersed in the real Italian lifestyle.
MAPO: And then the dinners we had with other students, both classmates and other Italian students, and even professors.
Are you still in touch with your classmates?
CARLO & MAPO: Yes, we even worked together!
FABIO: With some yes, we are still very close friends. Most of them are back in South Korea. A friend of mine, however, is a YouTuber in Milan!
---
L'ANGOLO
19,Expo-ro 151beong-gil
Yuseong-gu, Daejeon
CENTRO
5-3, Daei-ro 95beon-gil,
Nam-gu, Pohang-si
MOLTO BENE
1F, 67, Seongji 3-gil
Mapo-gu, Seoul