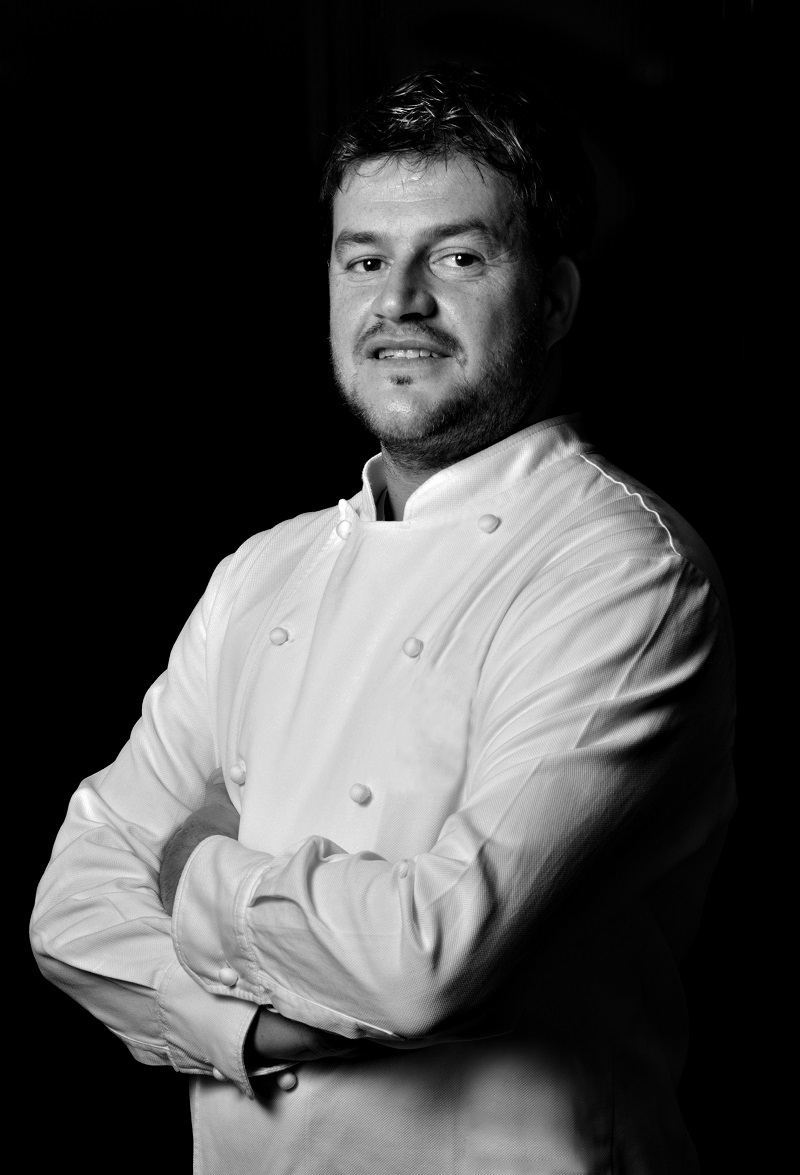 Born in 1975, after getting a degree at the Hotel School in Tesero, he moved to Bolzano, where he took his first steps in high cuisine guided by Chef Giorgio Nardelli at Parkhotel Laurin.
He then moved to Villa Negri in Riva del Garda where he was awarded a Michelin star at the young age of 28.
He later led the kitchen of the Chiesa restaurant in Trento, then he moved to Tuscany where he managed the Palagio59 restaurant in Rignano sull'Arno and, at the same time, in 2012, he became the author of "Chef's Circus", a series of gastronomic appointments during which Michelin-starred Chefs combine their culinary creativity with the live jazz music.
Member of the National Italian Chefs Team, he displayed his food design works at the "The New Italian Design" travelling exhibition of the Triennale Design in Istanbul, then Beijing and the States.
In the summer of 2014, he became the Executive Chef for the Ferragamo family's Lungarno Collection. Here his cuisine takes on fusion style and enhances the prestige of venues like the Nikkei
Fusion Bar & Restaurant, Caffè dell'Oro and the Borgo San Jacopo gourmet restaurant.
In December 2015, slightly later than one year from his arrival, the Michelin star was given to
the Borgo San Jacopo restaurant, just a few steps away from Ponte Vecchio.
The month of July 2019 saw the birth of the Peter Brunel Gourmet restaurant, a new project and adventure with Lorenzo Risatti, a businessman with a passion and love for good food; a challenge that aims at enhancing the Trentino region, a land full of resources and in need of new vitality.