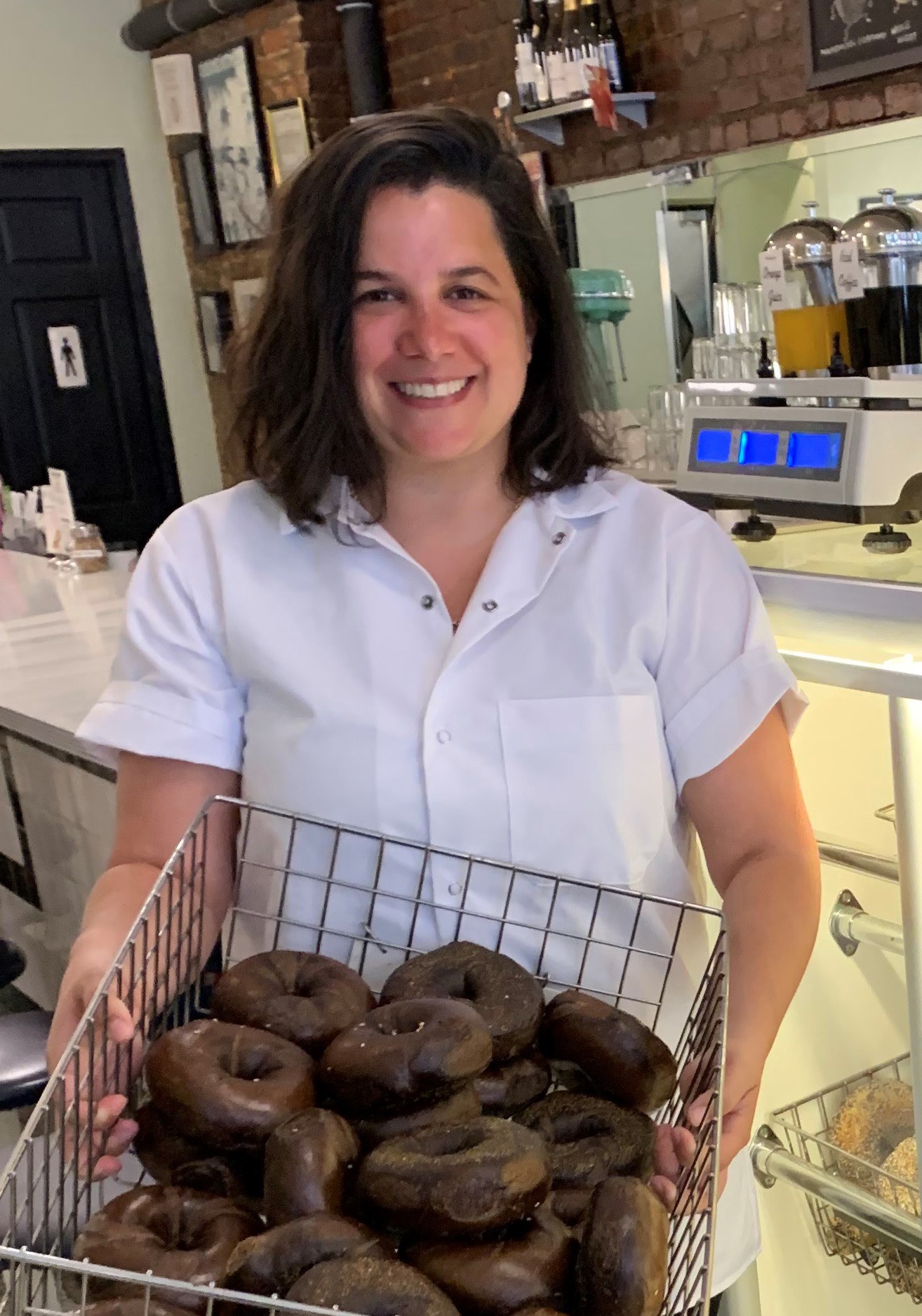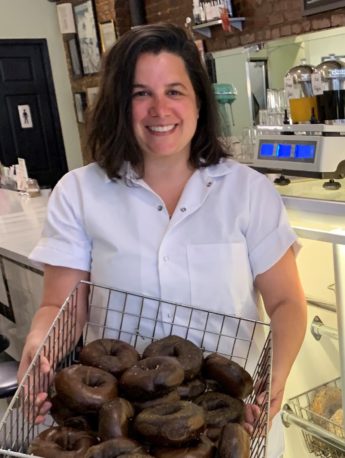 Hi Bari, let's start with an easy question to break the ice: three Adjectives to define yourself?
Hard-working, persistent, positive
Why did you choose ALMA?
What I liked about ALMA is that there were elements of tradition and modern techniques/equipment in one program. The location was also perfect for visiting other areas of production, to experience Italian cuisine from the land that food was grown.
What does the experience at ALMA represent for you? What is ALMA for you?
I valued my experience tremendously at ALMA. The school is serious about honouring the tradition as well as modern technique. After the graduation, I felt I had the tools to be an ambassador of Italian cuisine and teach my team. I have also learnt many skills in the kitchen, especially about respect of the Chef and the recipe.  We used to practice and practice until each dish or technique was perfect. I remember making risotto 100 times – Now I can make risotto with my eyes closed.  This concept has stayed with me over time: we cannot serve something that is not to the highest standard of the Chef.
What did you do right after the diploma?
I studied on a wine and spirits degree while working fine dining Northern Italian restaurant as a manager and wine assistant. With these skills, I opened up Rubirosa Pizza and Ristorante in NYC as the General Manager. Rubirosa is a very popular NY style pizza and restaurant with fresh pasta and an Italian wines & spirits list.  I still oversee the operations of the restaurant ten years later.
Tell us about your experience at Baz Bagel.
NYC is big city but our neighborhood still feels very close.  Our neighbourhood, Little Italy/Nolita, has many old Italian residents and families. We wanted a place that was for all generations. Bagels are a very traditional NYC food and I am used to eat them at least 3 times per week for breakfast during my life. Our area has a lot of Italian restaurants, however, it was lacking a good bakery for breakfast and lunch. Each bagel is hand-rolled and baked on site. Many places do not bake on-site and I wanted to make sure we continued the tradition to produce in our neighborhood and provide a nice place for old and new families to come.
What do you recommend to a chef who graduates from ALMA and would like to enter in this world?
Be persistent. It's very important to understand this is a challenging industry and there are hundreds of things that need to happen to bring the final plate to the guest. Not every day is easy but it is worth it to see people smiling and eating your food.
Be respectful to the Chef you are working for and be a team player. The chef has a vision and you are a part of that. The chef has earned the honour of being the leader of the kitchen. You will see the success will come faster than trying to show off your own skills.
What experience he/she cannot miss?
Travel and staging are essential to a well-rounded chef and leader. You can learn something in every single kitchen experience or chef you meet from casual to fine-dining.  Eat out as much as possible and always look at the process, facility, service.
What will the Next Generation Chef be like?
The new generation of chef will need to understand all aspects of the business especially HR and staffing. It is also important that dining room, front of house and facilities are designed with customer experience in mind. It is important for a successful restaurant to learn these things.  You may be the best chef in your city but you have to figure out a way for the restaurant to make enough money to.  It's a fine balance of all of these things to make the restaurant successful.