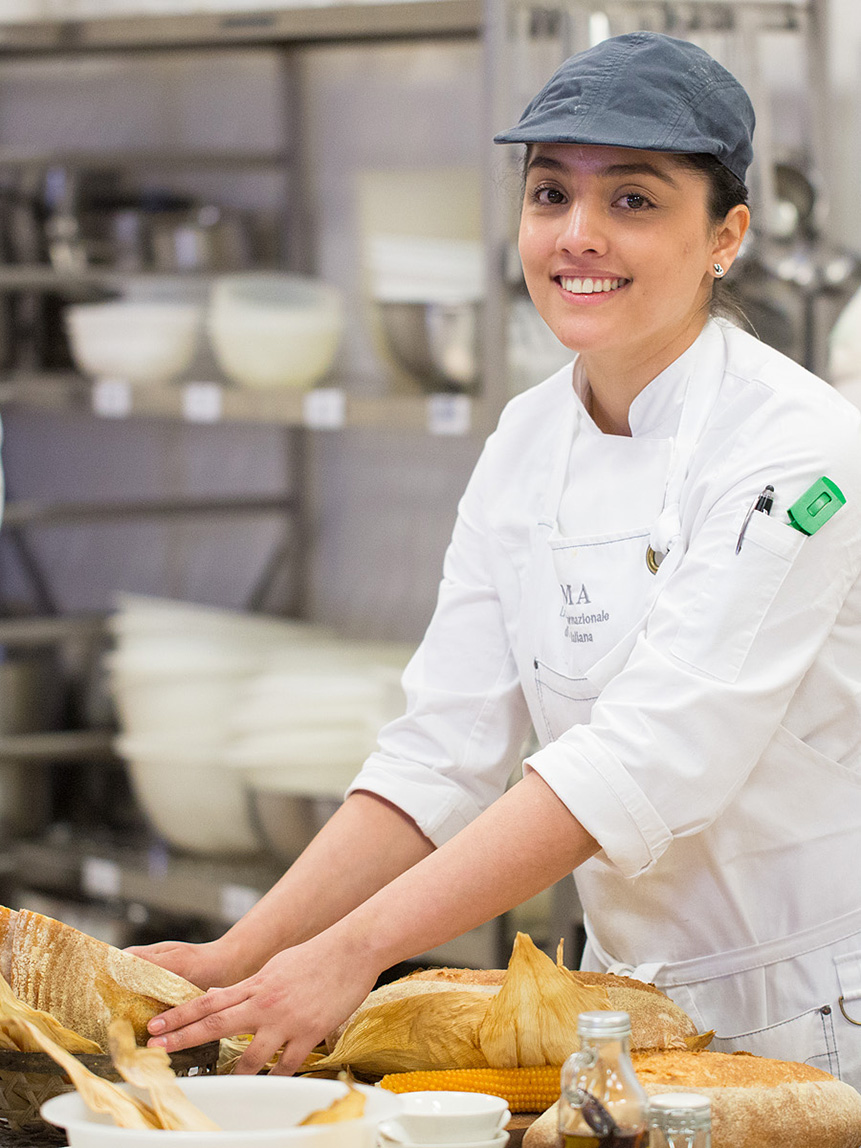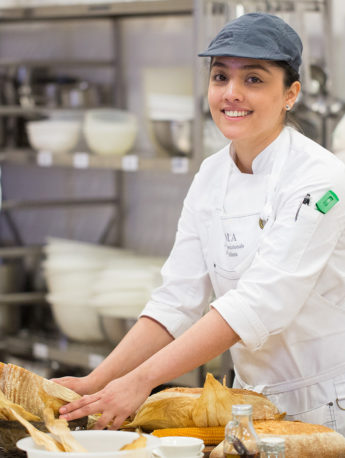 Eliana Godinez Padilla is a Mexican girl that attended ALMA's partner school "Universidad CESSA" (Mexico City) and she spent a part of her studies here in Italy.
Now she works in the most important and famous Italian Kitchen in the world: Osteria Francescana with the Chef Massimo Bottura.
We ask her to tell us about her story and her ALMA's experience
Where are you from, What is your background?
I'm from Mexico City, born there and live there. Part of my mother's family is Italian so I could say that from there I got the interest on Italian culture and its food.
How did you find ALMA and how was your Italian experience in ALMA?
I got to know ALMA thanks to CESSA, I can say it was one of the best experiences I've ever had. I learned so many things there, starting from the kitchen and the incredible chefs that gave me classes.
ALMA also gave me an introduction to what an amazing culture Italy has and the products you can find in this incredible territory. I got to participate in "ALMA Viva" which was a very interesting experience, and I also participated in "Red day" at Ferrari where I helped along other ALMA's students to serve lunch to young drivers. All of these opportunities I got will remain in my mind forever. Since ALMA my view of food and how its produced changed for good: if I could I would repeat my experience a million times, I loved it!
Now you can say: I work in the most famous Italian kitchen in the world: what's about your beautiful opportunity in Osteria Francescana?
I am a lucky one, I am in a very important restaurant with very smart and creative people. It's an intense work with great responsibility, you have to commit and give all of you every day and every minute. I really thank the family that is Osteria Francescana for giving me the chance of being here. All of the knowledge I am absorbing here will help me throughout my whole career.
What's the best "taste-souvenir" you'll take away with you from Italy?
The best taste souvenir I take away is definitely the flavors of the province known for its incredible food, Emilia Romagna: starting from Balsamic Vinegar, Parmigiano Reggiano, the fantastic Culatello (which is heaven in form of food!!!!) and "la Barozzi" which has become my favorite way to start my day along with my coffee. I guess I have to many tastes souvenirs but I really can't decide on one! I love Italy's flavors!