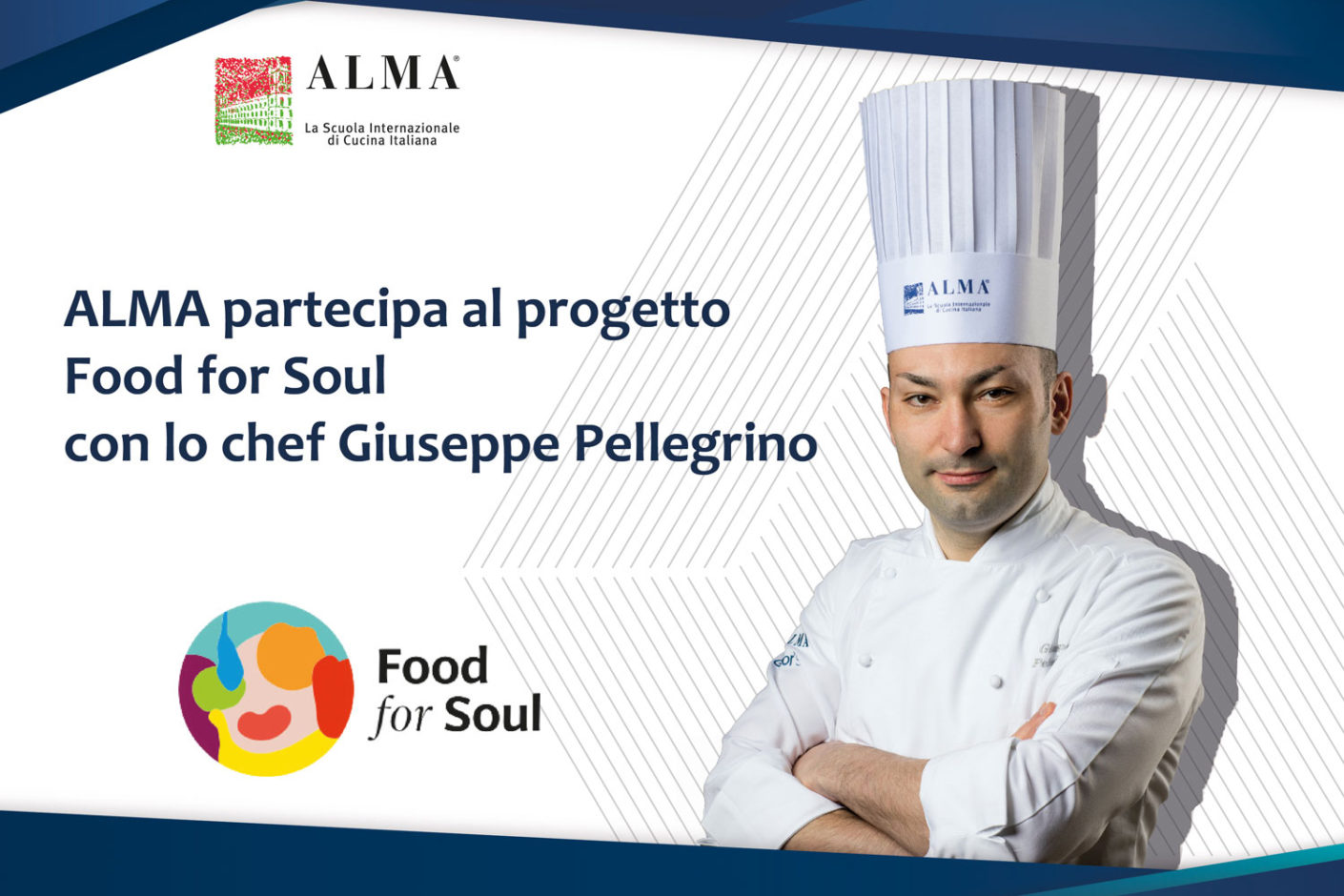 Food for Soul is a non-profit organisation founded by chef Massimo Bottura and Lara Gilmore to empower communities to fight food waste through social inclusion.
Social Tables are services offered once a week in already existing community spaces, where has been invited families and individuals in need to join at this table.
By involving chefs, food suppliers, artists and designers the aim of the project is to empower a local network of actors to create an inclusive and conscious community.
The Social Tables Ghirlandina in the heart of Modena, near Osteria Francescana***, was launched in December 2016 in partnership with Fondazione Auxilium, a foundation running inexpensive lunch services to paying customers in the heart of Modena.
The community kitchen opens its doors every Monday evening to 70 guests in need from the local community who can now count on a weekly evening of good food and welcoming conviviality.
One of this Social Table will be make by the chef Giuseppe Pellegrino, instructor of cuisine in ALMA and his cuisine assistants Carmelo Geraci and Francesco Giaccari.