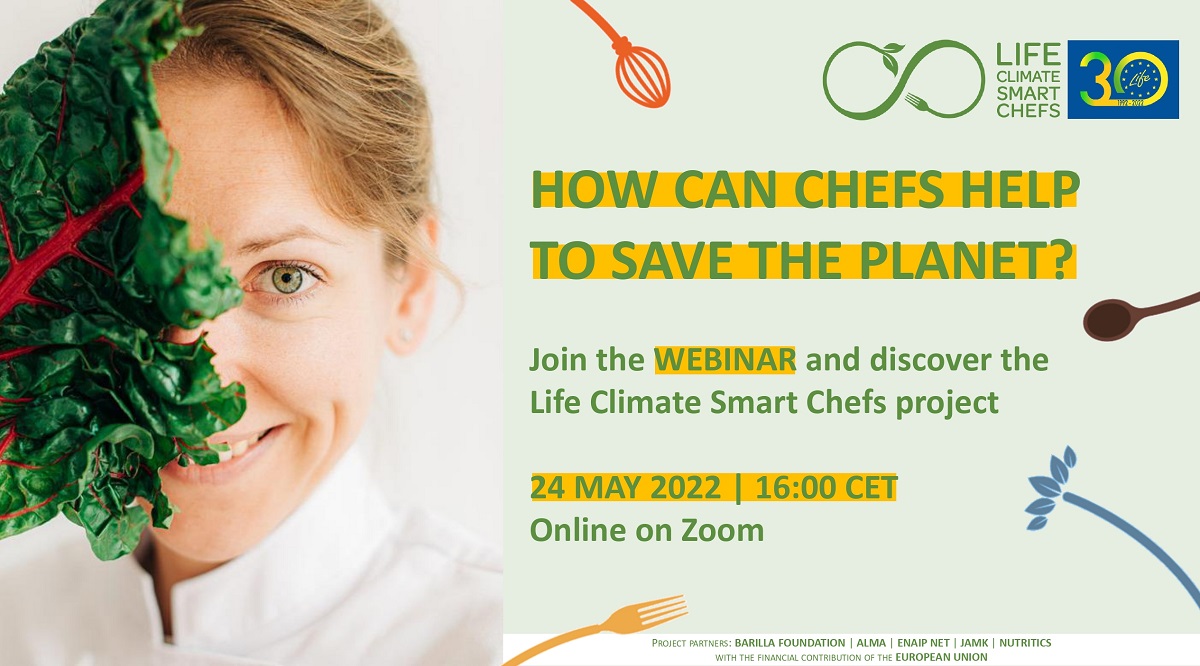 HOW CAN CHEFS HELP
TO SAVE THE PLANET?
A webinar to discover more about the connections between food and sustainability
MAy 24th 2022
16.00 – 17.30 CEST | Online ZOOM
Climate Smart Chef launches the first webinar, free and open to every kind of audience, to share the initial results of the project on mapping of best practices and chefs' needs analysis, and a report containing recommendations for chefs and chefs' training on sustainability will be presented. Also, interesting examples from the restaurant sector through case studies will be provided.
To join the webinar, register to the event using the online form below and, on the live day, connect following the link you will receive via e-mail.