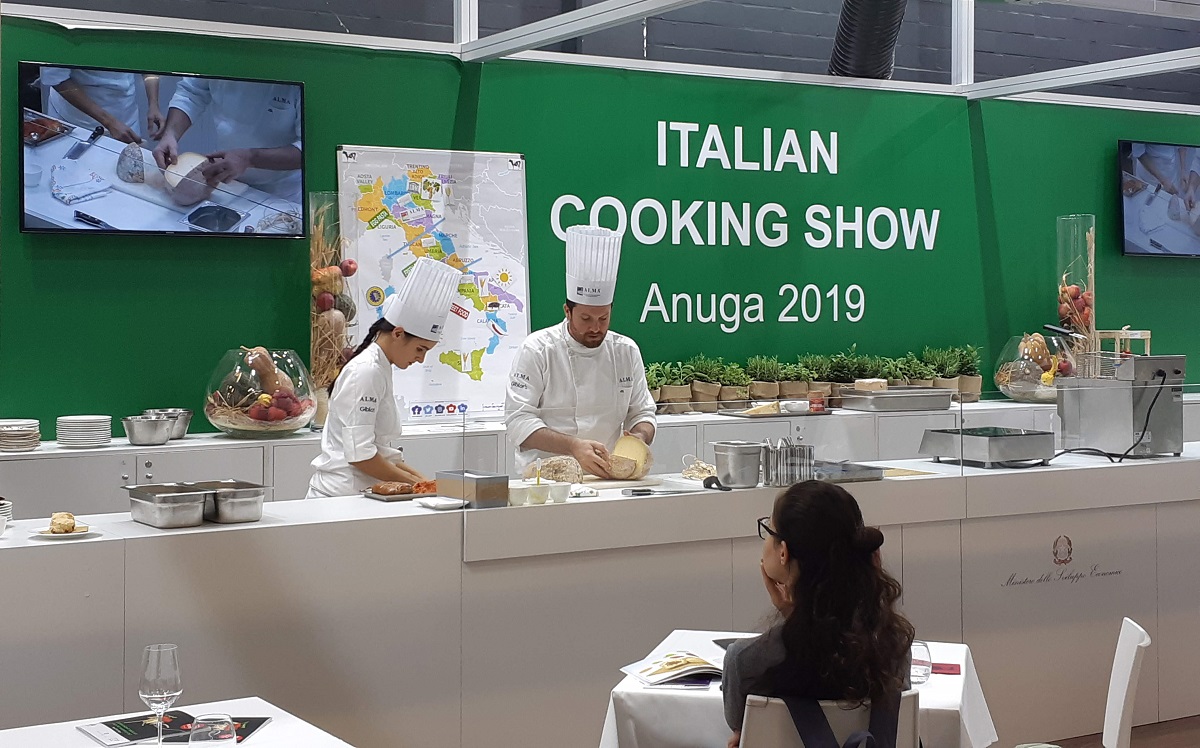 ALMA has won the tender announced by ITA, Italian Trade Agency, to participate in the gastronomic management of their stand at ANUGA 2019, the International Fair held in Cologne, Germany, from the 5th to the 9th of October.
ANUGA is the largest fair in the world dedicated to the Food & Beverage sector, a biennial event that F&B manufacturers and operators cannot miss. The numbers of this edition are self-explanatory: 7,590 exhibitors and about 170,000 visitors from all over the world.
Specifically, ALMA was involved in the organization and implementation of a show cooking service at the ITA stand, which included more than 20 show cooking sessions throughout the duration of the fair. Each session included the preparation of at least 4 different dishes or preparations typical of the Italian culinary tradition.
ALMA's delegation was present in 3 different locations, one dedicated to show cooking, one to the bar and one completely dedicated to ice cream. The service and the combination of wines and cocktails were entirely managed by our staff.