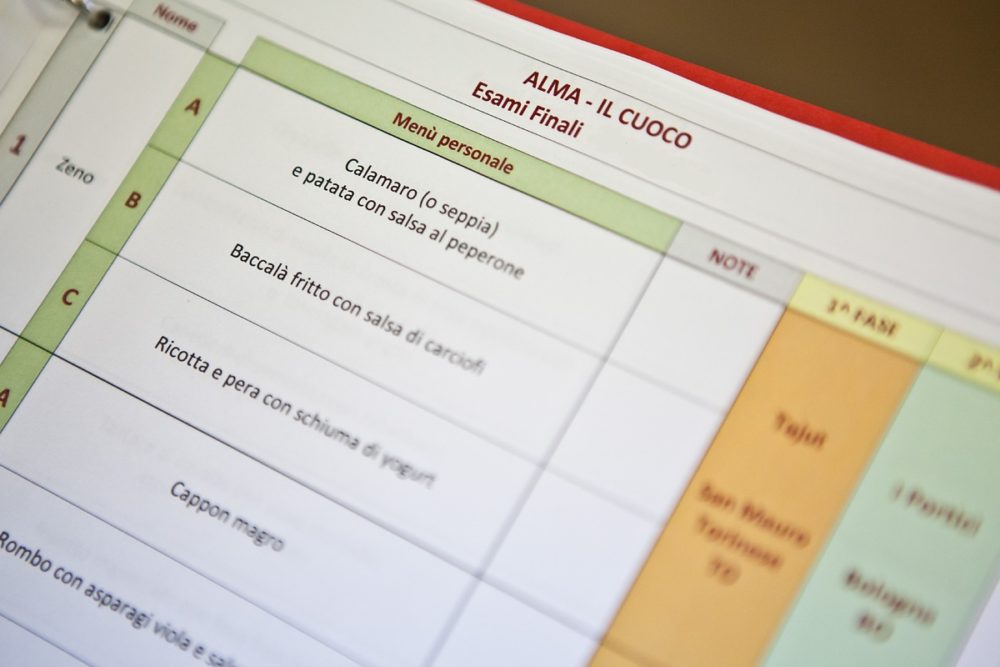 Covid-19 pandemic stopped, or paused, many aspects of our lives. Some of them changed shape or dimension, others found new ways of expression.
Everyone tried to go on, somehow.
According to this vision, ALMA has always been building strategies to carry on with courses, international projects, partnerships, and, above all, with the conclusion of the educational paths started by foreign students.
The Joint Program with IL CUOCO is a perfect example of our efforts.
A group of Korean students, who were forced to return to their home country because of the pandemic, took their final exams in Italian Cuisine in South Korea, at the premises of our partner School, the same place where they started their studies in Cuisine last year.
Thanks to an amazing cooperation between ALMA and IL CUOCO, the exams took place in the restaurant of Antonio Shim, the owner of the Korean School and long-time partner of ALMA. The structure and the validation scheme of the exams were based on ALMA standards, with the support of local teachers and chefs.
Despite all the difficulties we all faced in the last months, it is a great honour for us to finally welcome in our ALMA Alumni community the new graduates of our Joint Program ALMA-IL CUOCO.