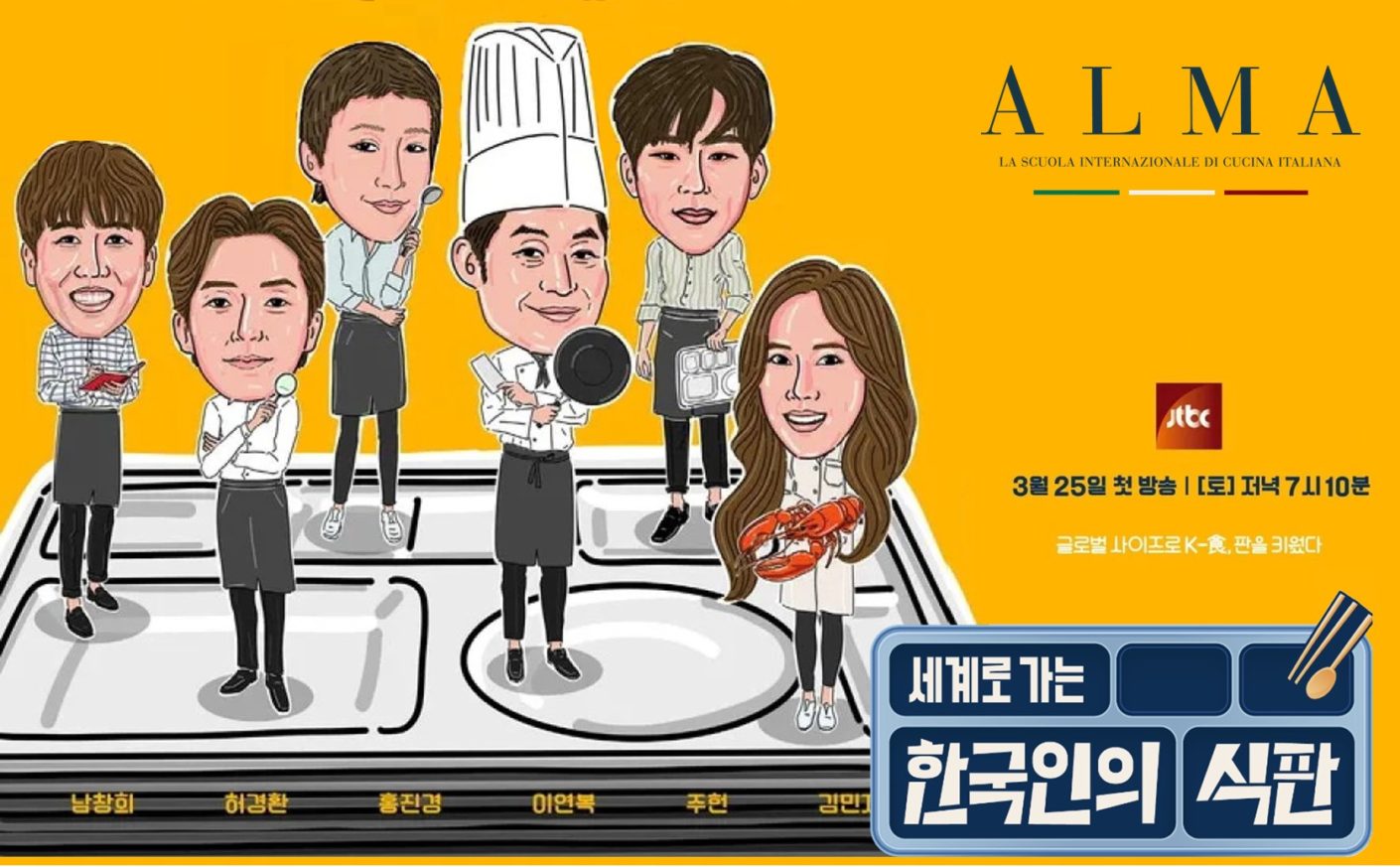 "The world's leading School of Italian Cuisine becomes the scene of a culinary challenge between Korea's greatest celebrities who, entered the kitchens and gathering students in the central restaurant, prepare their country's most popular dishes to seduce palate and souls of young future chefs."
This is not the plot of the next series of a famous streaming platform, but the summary of the episode of K-Lunch Tray, a successful and very popular TV program of Korean broadcaster JTBC, which chose ALMA itself as the location for one of its episodes.
The format is based on the idea of bringing Korean gastronomic culture to distant countries by having important entities from a wide variety of sectors, such as companies, sports teams, schools, and restaurants, host. An unlikely brigade of Chefs – which Chefs are not really, but actors, models, showmen who have nothing to do with stoves and pans! – takes full possession of the kitchens of these famous locations, restocks warehouses and refrigerators with raw materials made in Korea, and begins a marathon of hours and hours to arrive on time at noon with a hearty lunch for all.
The celebrieties are guided by a professional chef in making the succulent Korean Tray, the famous one full of Asian delicacies and delicacies.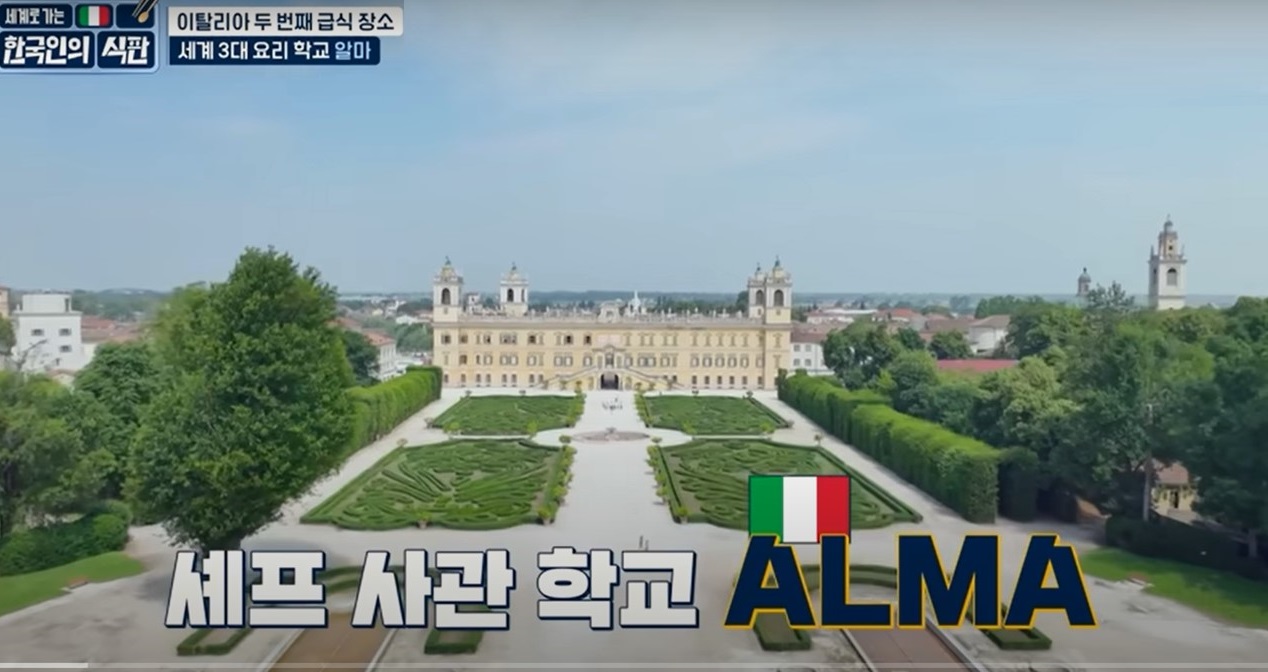 The purpose, among many others, is also to gather warm impressions of flavors, scents, sensations, and to understand how and where various gastronomic cultures can meet.
After being hosted by none other than Oxford University and Wolverhampton Wanderers Football Club, broadcaster JTBC was looking for a new partner that would combine the enchantment of the location, as it was for Oxford, with the hype of the challenge experienced at the sports club. ALMA was in this sense the perfect match: a School that teaches Italian Cuisine hosting Korean cuisine in an 18th-century palace.
Filmed in June, the broadcast aired a few days ago in Korea and featured, in addition to some of ALMA's Chef Teachers on the Korean brigade, the students of the Culinary courses who sympathetically lent themselves to the initiative, appreciating its cross-cultural implication but, above all, the originality it inspired throughout the filming.
We give you some excerpts from the folkloric episode to share with you the pleasure of having welcomed crew and actors, of having experienced a lively and colorful experience and of being once again close to a country that increasingly represents for ALMA a reference in the international scene.