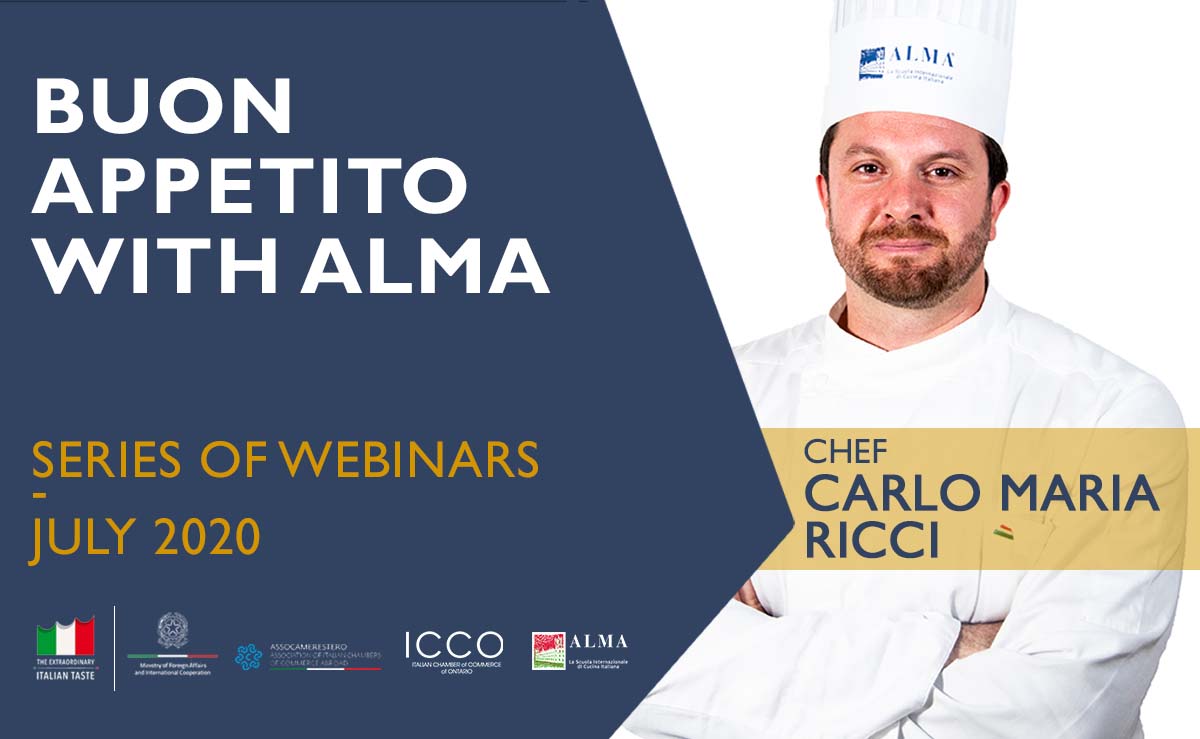 After the huge success of the special online classes dedicated to Italy's culinary traditions and addressed to Indian professionals and students, ALMA is proud to announce a new series of webinars dedicated to the most iconic Italian products. Target country: Canada.
This initiative is supported by the ICCO (Italian Chamber of Commerce of Ontario), under the aegis of True Italian Taste, the project supported by the Italian Ministry of Foreign Affairs and International Cooperation and coordinated by Assocamerestero in collaboration with the Italian Chambers of Commerce Abroad. Its main goal, just as The Extraordinary Italian Taste campaign, is to promote and safeguard genuine Italian agri-food products in Europe, America, Australia and Asia. True Italian Taste aims at increasing the knowledge and consumption of 100% made-in-Italy food and wine in markets, underlying the difference between authentic Italian products and the confounding products that use Italian symbols or names even though they do not have Italian origin.
These online classes, focused on some of the most famous Italian traditional products, can be attended singularly or as comprehensive series of consecutive lessons. Their goal is to provide all attendees with the necessary skills and understanding to recognize Italian Cuisine in its truest form, inestimable tools both for professionals and enthusiasts alike.
See the details below to discover the topics of each event >>

Carlo Maria Ricci
ALMA has always been an important tile in his professional life. That's why Carlo Maria Ricci today is an ALMA Chef Ambassador and he is often the protagonist of the international events of the School.
As a young man, Carlo-Maria Ricci has always felt a deep passion for cooking so he decided to go to London to find a job in the sector. He fell in love with international cuisines, working in Australia and Canada in the most varied positions.
During these trips, Ricci came in contact with ALMA thanks to the partnership of the latter with the George Brown College in Canada, so he decided to enrol in the Advanced Course in Italian Cuisine. At the end of the course, the doors of renowned restaurants opened up for him: those of Maestro Gualtiero Marchesi, Alain Ducasse, Tetsuya Wakuda and Heston Blumenthal.
Later, he returned to ALMA where he got the F&B Management degree; that was the occasion to start his cooperation with the School initially as a chef in charge of Events, then as Ambassador.
This role for Carlo-Maria Ricci means having the purpose of promoting Italian cuisine, spreading and enhancing the food and wine culture and excellence of our Country.  The ALMA values he carries every day are linked to Gualtiero Marchesi, to the concept of being an example as a form of teaching, to the respect for the product and to the simplification of taste in cooking.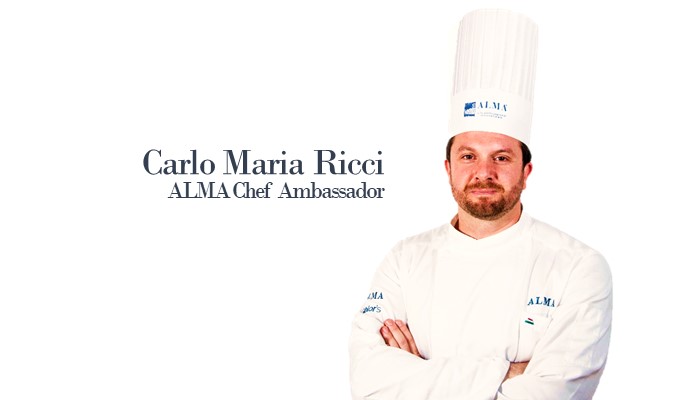 The contents of the lessons
Pasta
Pasta, a product for which Italy is renowned the world over, is an iconic preparation with roots in the country's long, colourful and complex history as well as a key to better understanding it.
This module has been compiled with the intent of showing attendees the staggering success of such a deceivingly simple staple which has arrived on modern tables, practically unchanged, thanks to the perfecting of arts and crafts integrated in Italy's vast manufacturing culture.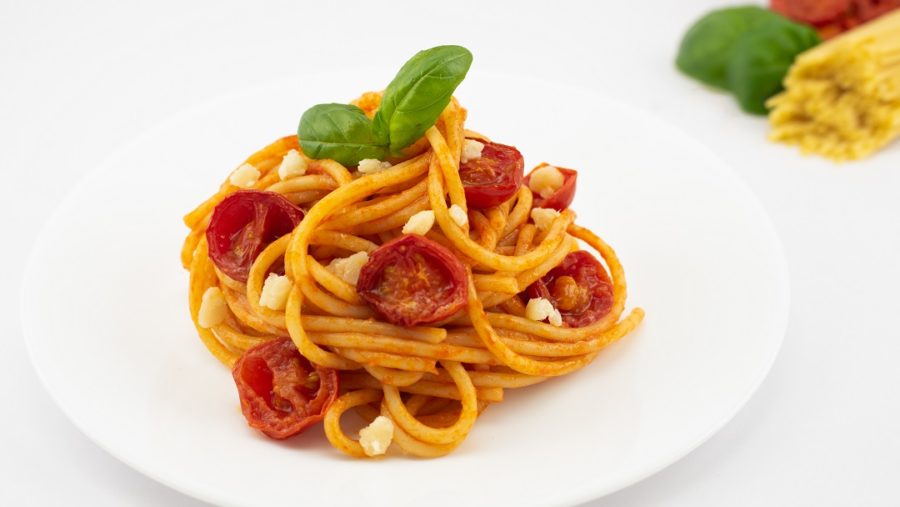 Italian Bread
Bread is a staple woven into the country's long and complex history, shaped by a landscape and traditions that have given birth to a record-breaking number of traditional "pani", diverse like reginal cuisines they were born into.
The module showcases the many facets of a product, food and ingredient always present on Italian tables, truly revered throughout Italian Cuisine and Culture.
The fundamental notions and principles at the core of Italian bread making, an art and skillset impossible to identify with one single product, provide a revealing experience aimed at contextualising staples that are, simultaneously, foods, icons and craft.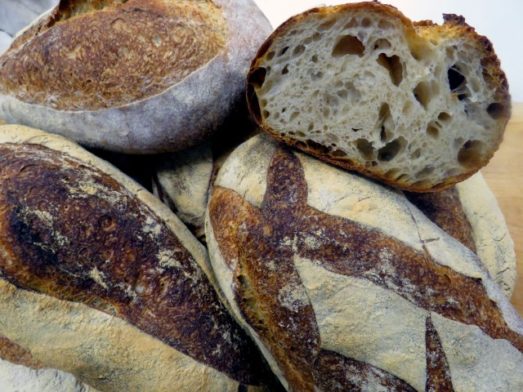 Gelato
Thanks to an approachability that easily deceive its inherent complexity and legacy, Gelato playfully crusades Made in Italy around the world with an appeal that seems to have no boundaries.
With a strong focus on simplicity and gelato's undeniable Italian character, the module is aimed at providing the necessary notions to better understand and recognise real Italian gelato in all its forms and declinations.
By recounting the history and variety behind "La Gelateria Italiana", a journey into these wonderful and enticing products will showcase their regional variations and ingredients, explaining why they are so easy to love and hard to identify.