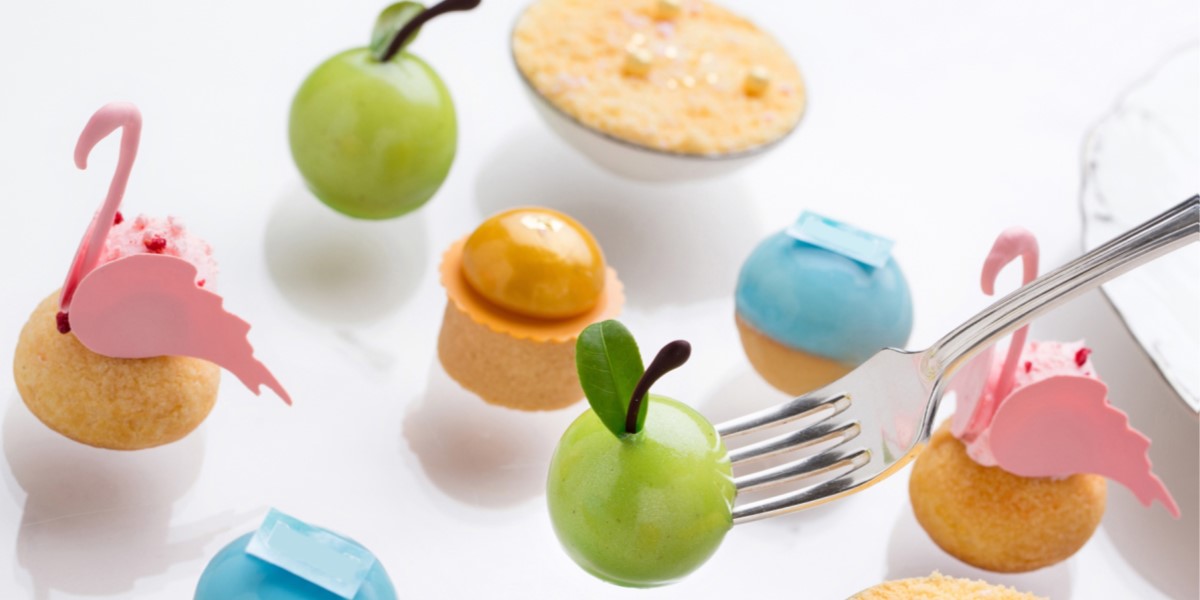 ALMA launches its first formative courses for professional pastry chefs, held in french language and translated in italian and english.
ALMA International School of Italian Cuisine, reference point of the whole world for training in the hotel industry, organizes formative courses for professional pastry chefs.
Didactic courses created to amplify the knowledge of the profession and to stay tuned on the market evolutions
Courses whose structure and duration have been thought to follow the requirements of people who work
Experts in different sectors of catering and hospitality assist the teachers of

ALMA for a choral and multi-perspective training.
The Haute Patisserie performed by three great French pastry chefs, formative courses that want to offer to the professionals of the Italian pastry an opportunity for exchange and comparison with the art and culture of the French masters.
A unique and exclusive opportunity as it sees for the first time in our country the great Chefs: Berger, Doyen et Larher.
WHEN
09/10 September: Grégoire Berger – Masterclass on plate desserts and small cakes
15/16 October: Grégory Doyen – Masterclass on Tea Time and mini sweets
19/20 November: Arnaud Larher – Masterclass on chocolates and log-shaped Christmas dessert
Lessons on day 1: 10:00 – 17:00
Lessons on day 2: 09:00 – 17:00
WHERE
Location of training events: ALMA
PRICE
Each course price is € 615 (VAT not included)
NOTES
The courses will be in French language with simultaneous translation in Italian and English.
Masterclass on plate desserts and small cakes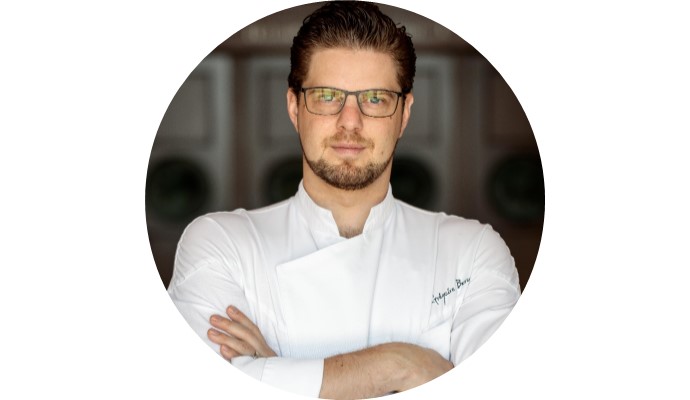 Grégoire Berger
His passion for the culinary arts streams from the unforgettable aromas of his grandmother´s sauces and batters. Graduate of CFA, in Vannes, Brittany, he studied under culinary masters such as Chef Corfmat at "La Closerie de Kerdrain" Auray, Pastry Chef Gilles Marchal, and Chef Michael Nave, right arm of Pierre Gagnaire, and Chef of Balzac.
Gregoire Berger, Chef de Cuisine for Ossiano at Atlantis, The Palm has led an outstanding and diverse career, including roles at several acclaimed Michelin star restaurants in France to large luxury resorts around the world.
Currently overseeing the award winning underwater restaurant, Ossiano at Atlantis, The Palm, Chef Berger has set the precedent for the culinary scene in Dubai with his innovative ideas and use of exceptional techniques and quality ingredients. In 2016 Chef Berger was awarded the winner of the Middle East and Africa region for the S. Pellegrino Young Chef Award, and went to represent the MEA region at the finals in Milan in November 2016. In the last quarter of 2016, he was also awarded Best Chef and Specialty Seafood Chef at the Pro Chef Awards and Young Hotelier of The Year 2016 at Hotelier Middle East Awards.
In August 2017, Ossiano and Chef Berger hit the global scale for awards, winning Best Luxury Seafood Restaurant (Global winner) at the World Luxury Restaurant Awards 2017. 2017 also saw the award-winning chef take the title as Head Chef of The Year at the Hospitality Awards which were hosted at one of Dubai's largest F&B expos, Gulf Host.
For information about the course
Masterclass on Tea Time and mini sweets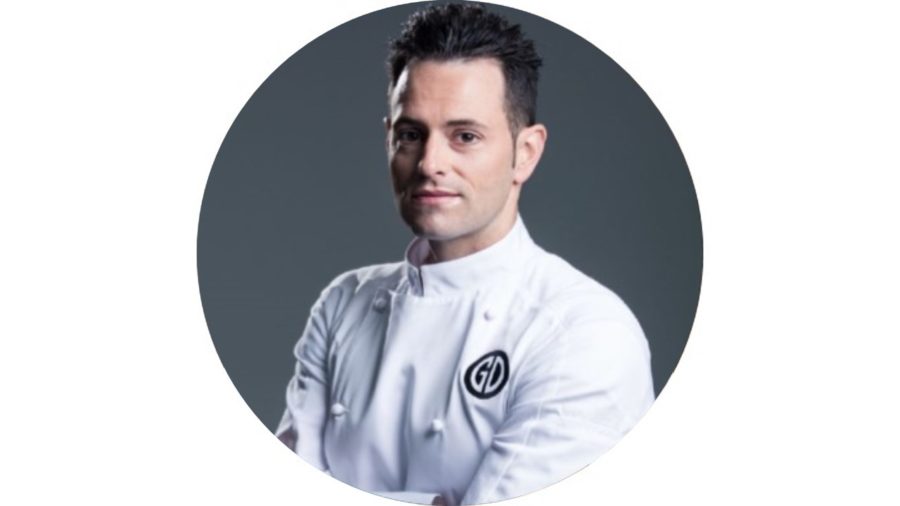 Gregorie Doyen
Born in July 1984 into an artistic family in the French countryside of Brionnais, he experienced the magic of pastry when he was still a child. So he decided to study pastry in Dijon and from there he started continuus studies travelling around the world: "The experiences of different cultures and my restless interest for innovation make me evaluate my skills everyday to achieve perfection".
His aim is to share his knowledge and experience of creating the perfect design and balance in flavors for the pastry of tomorrow: "Pastry should be healthy and elegant. Therefore a natural flavor is key for a pleasant experience".
For information about the course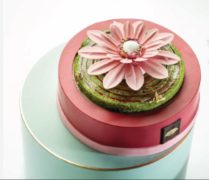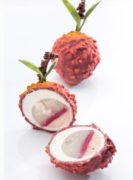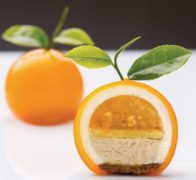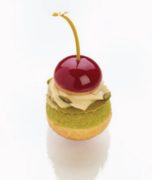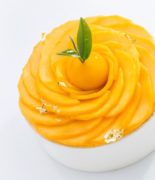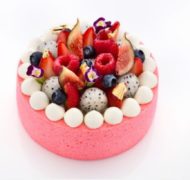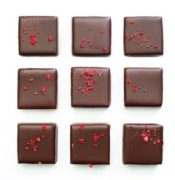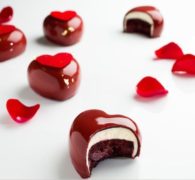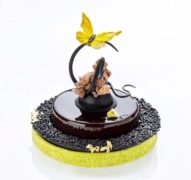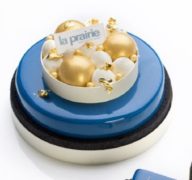 Masterclass on chocolates and log-shaped Christmas dessert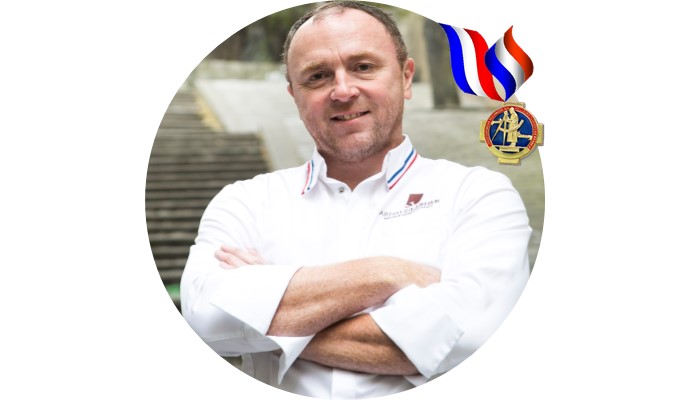 Arnaud Larher - Meilleur Ouvrier de France
Born in 1972 in Brest, Arnaud Larher moved to Paris in 1991, first to the court of Lucien Peltier, then completing his apprenticeship in two prestigious maisons: Dalloyau and Fauchon, here, he worked alongside Pierre Hermé for four years.
In 1997, he opened his first store in Montmartre. From this moment, he began his climb to the Pastry Olympus: since 2002, he is member of the illustrious institution Relais Desserts, which brings together the 100 best pastry chefs in the world, in 2007 he won the title of Meilleur Ouvrier de France and since 2008 he is part of the Club des Sucrés in Paris, the elite of French pastry chefs. Today, Arnaud Larher's reputation has crossed national borders, reaching even Japan where he opened his first out-of-France shop in Tokio.
For information about the course